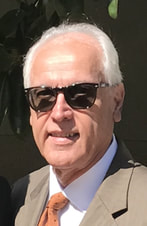 Víctor Amador
Criminal Defense Lawyer
Federal criminal cases
43 years of experience. experience you can trust!
777 MAIN STREET, SUITE 600, FORT WORTH, TEXAS 76102
301 Dallas Drive, Suite 101, Denton, texas 76205
By Appointment onlyYou
For direct access to Lawyer Victor Amador go to the contact page. you will get a quick response. go to the contact page here.
817-203-4146
1-800-879-4609
hablo español
SERVING FEDERAL COURTS in Dallas, Fort Worth, Plano and Sherman, Texas
LEGAL REPRESENTATION OF US AND NON-CITIZENS ACCUSED of SERIOUS FEDERAL CRIMES

FEDERAL CASES:

Drug Offenses - Weapon Charges - Insurance Fraud - Mail and Wire Fraud - Drug Conspiracies - White Collar Crimes - Federal Crimes - Financial Crimes - Financial Crimes - Bank Robberies - Appeals - Investment Fraud - Money Laundering Crimes - Immigration Crimes - Custom and Currency Crimes
​Pre-Indictment/Grand Jury Representation, Plea negotiations and Trials
I have defended businesspersons, citizens, and foreigners in cases investigated and filed by the Federal Bureau of Investigation, Drug Enforcement Administration, U.S. State Department, Securities and Exchange Commission, Homeland Security, Texas law enforcement departments and others.
As a former Senior Trial Counsel with the Federal Deposit Insurance Corporation, I investigated and participated in enforcement actions against directors and officers of financial institutions related to fraud schemes. I, as the FDIC's Criminal Referral Coordinator in Florida, participated in meetings of the Federal Bank Fraud Working Groups which investigated fraud schemes.
I have represented clients before the United States Court of Appeals for the First Circuit (Boston), the United States Court of Appeals for the Fifth Circuit (Louisiana), the United States of Appeals for the Eleventh Circuit (Atlanta), the United States Supreme Court (Washington, DC), the Supreme Court of Puerto Rico, the Texas Court of Criminal Appeals, Texas Second Court of Appeals, the Texas Fifth Court of Appeals, the Texas Sixth Court of Appeals and the Texas Eleventh Court of Appeals.
I am fluent in Spanish and able to provide legal advice and representation to the Hispanic community.
Licensed by the Texas Supreme Court, Federal Courts and Puerto Rico. Master of Laws in Criminal Law, (LL.M)
New York University
. An LL.M degree is a specialized second degree in law in the specific area of law.
Victor Amador, B.A., J.D, LL.M. I was awarded a higher legal education degree of Master of Laws in Criminal Law (LL.M.) in 1975 by the Board of Trustees of the New York University School of Law, New York City.
This website is designed for general information only. The information provided should not be construed to be formal advice nor the formation of an attorney/client relationship.
Victor Amador. Copyright 2017